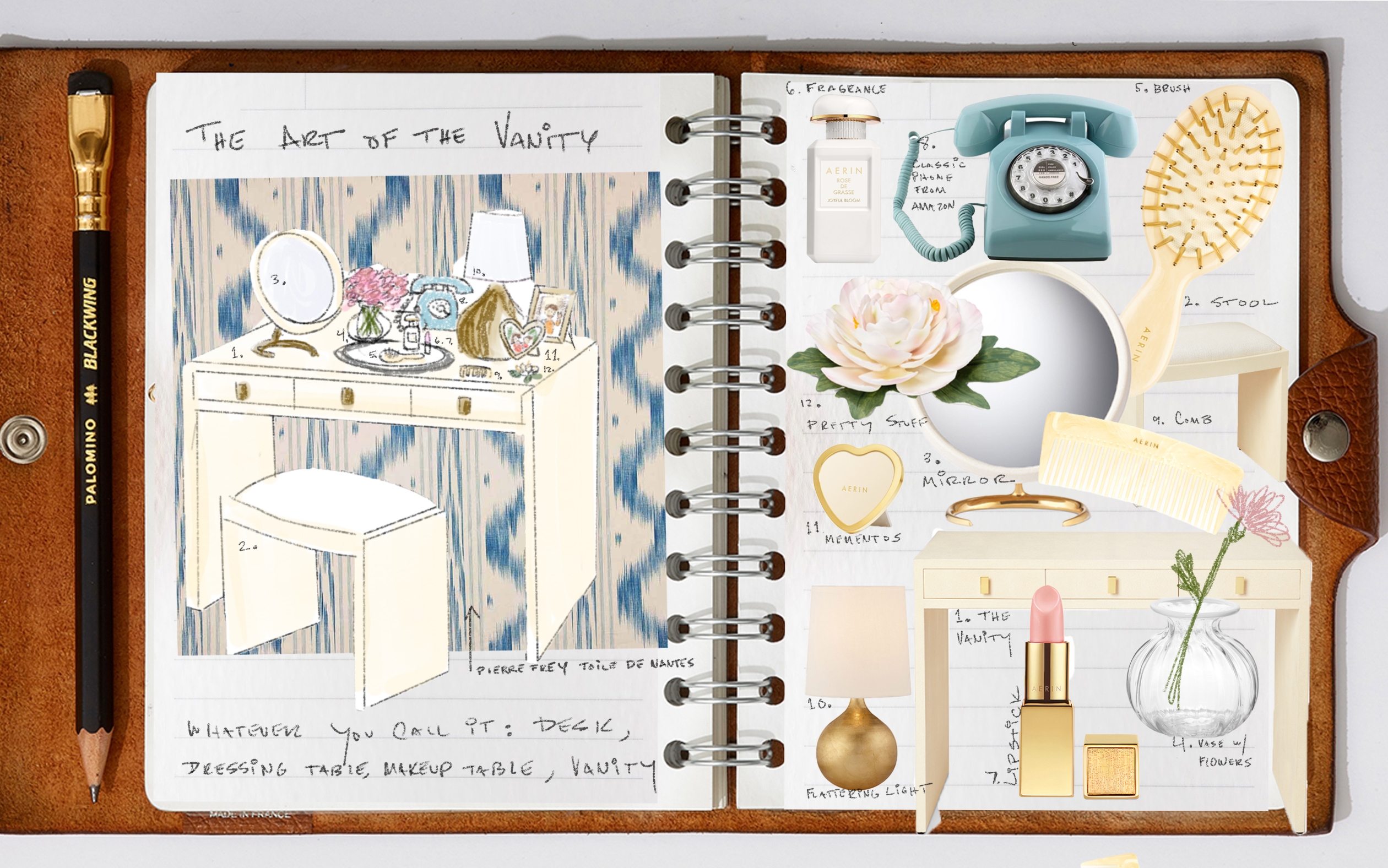 Will's Notebook for AERIN: The Art of the Vanity
Will Kahn is a jewelry consultant, Town & Country magazine contributor, editor, and stylist. His inventive Instagram account, @willsnotebook, featuring curatorial notes focused on fine jewelry news, is an Aerin favorite widely read by jewelry enthusiasts and industry insiders. Will and Aerin collaborated on The Art of the Vanity, featuring handpicked pieces from the collection. Explore their edit and Q&A below.

In Conversation with Aerin and Will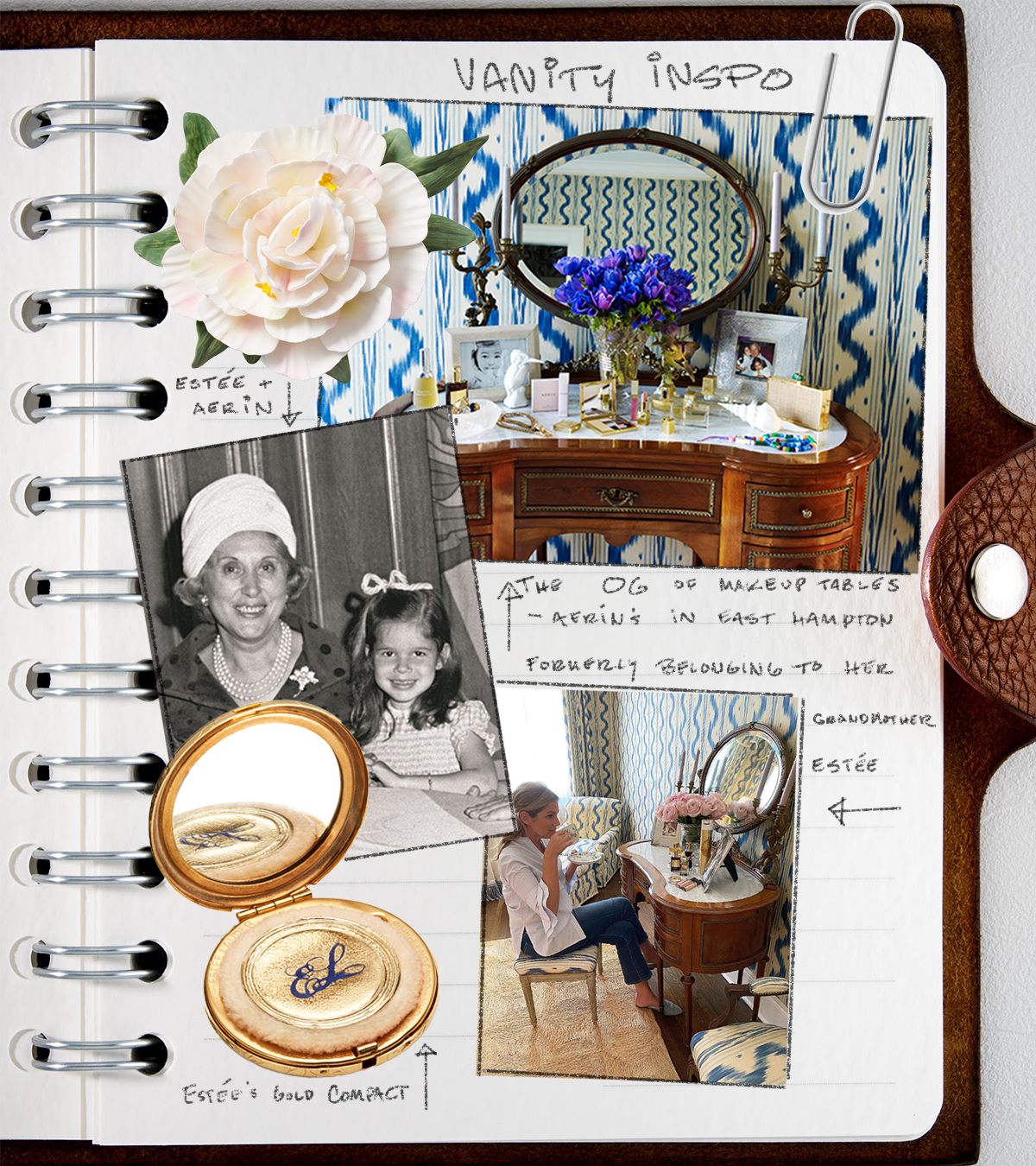 Aerin: How did you begin your career? What inspired you to start Will's Notebook?
Will: I worked as an editor for magazines such as W and Town & Country for around 15 years- covering, fashion, accessories and jewelry. At W I was trained that an editor always carries a notebook in case they need to jot down an important something - so I always have mine handy. One day at Town & Country, I was on set styling a jewelry shoot and between shots I noticed the perfect light was shining right onto my notebook. I had extra jewelry I was not going to use so why not create content? I put a pair of Irene Neuwirth fire opals on top of it, penciled in information about the earrings around them and #willsnotebook was born. The pencil and notebook has evolved into my signature, my visual language through which I communicate on Instagram.
Will: AERIN turned 10 this September, congratulations! What does it mean to you?
Aerin: AERIN is truly a representation of my life, my memories, and my heritage. I am so proud of what we have accomplished as a team. I always love seeing how our customers incorporate the collection into their homes, their wardrobes and their lifestyles.
Aerin: Where did your love of jewelry come from?
Will: My love for my jewelry came from my Grandmother Claire, who just turned 96. I vividly remember her showing me her lapis lazuli ring that she bought in Italy and telling me the real lapis lazuli remains cool to the touch and touching it to my cheek. It seemed magical and glamorous, and I wanted to know more.
Will: Your 10th anniversary collection includes the Heritage Desk Collection, focused on your Shagreen Vanity and Stool Set. What was the thinking behind that?
Aerin: Whenever I watched my grandmother at her vanity, it felt like such a captivating and grown-up ritual. For our 10th anniversary, I wanted to recreate that same moment in a modern and beautifully functional way.
Aerin: In your opinion, what makes the perfect vanity?
Will: The perfect vanity is like your own personal inner sanctum. It should be part desk, part makeup table, part mood-board, part cabinet of curiosities. Think like Family photos, mixed with to-do lists, your lipstick, and a leaf picked up on a walk outside. I think you should be able to really know a person by looking at the items on their vanity.
Will: What are your memories of Estée's vanity table?
Aerin: My earliest memories are of watching my grandmother getting ready at her vanity. Estée always had a few fragrances, Re-Nutriv cream and lab samples of new product on her vanity. She also arranged it with fresh flowers, a hairbrush, a compact, and a pretty hand mirror.
Aerin: What inspires you to create?
Will: I'm inspired by beauty and creating beauty. That is my drive; I like making things look nice, whether that is my living room, a thanksgiving table or a jewelry shoot. In my shoots and in the notebook pages, I aim to tell a visual story through the objects. The colors and the style of the pieces all dance together to create the mood.
Will: What are your favorite items on your vanity?
Aerin: A vintage cold compact that belonged to Estée, a wardrobe of fragrances and a vase with fresh flowers.

Aerin: Do you have a favorite notebook page from your collection?
Will: I don't have a favorite Will's notebook - but I do love the holidays and always enjoy making my own gift guide pages - keep watch for this year's soon.
Will: How do you personalize a dressing table? What fragrance do you have on your vanity right now?
Aerin: Beautiful picture frames filled with special family memories.
I have five or six fragrances right now, including our new Rose de Grasse Joyful Bloom. I love to rotate my fragrances depending on my mood, the season or the occasion.

And lastly…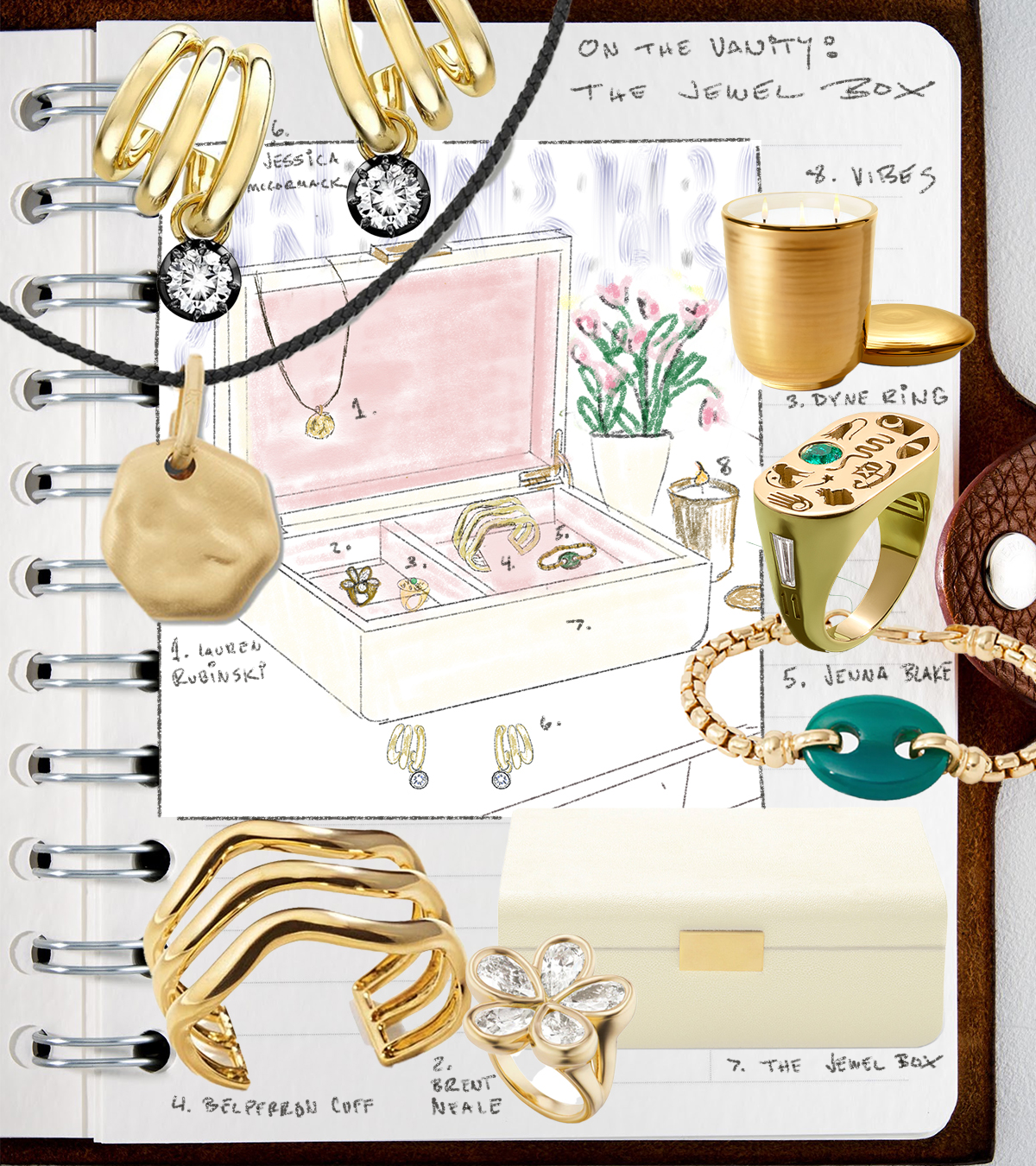 Aerin: Who is your ultimate style icon?
Will: My personal style icon is a mix of Paul Newman and Steve McQueen. I like their casual, all-American clean style of dressing. The perfect khaki and a pair of Jack Purcell's have served me well. Who is my ultimate style icon for women? It's always changing but I cycle through Marella Agnelli, Jackie Kennedy, Loulou de la Falaise, Bunny Mellon, Sheikha Moza, Sade, Ali MacGraw, Catherine Deneuve.
Aerin: Favorite destination?
Will: I really loved Marrakech. I went with Dior for their cruise show and we got to tour YSL's home. It was a feast for the eyes- beautiful tropical gardens and colorful exquisite interiors of the most refined taste. Sadly, no pictures allowed.