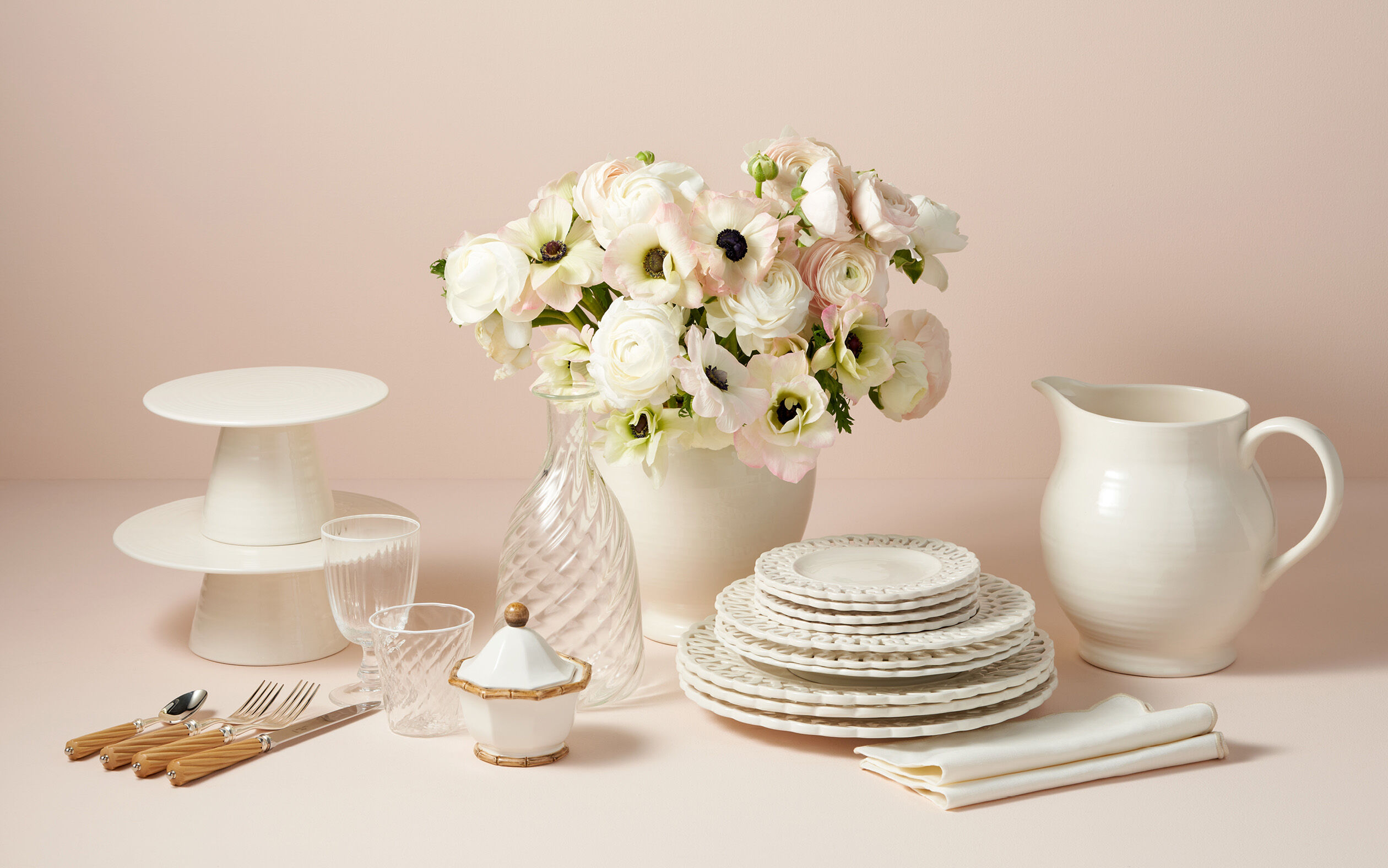 Entertaining Gifts
This elegant collection can be mixed and matched by a newly married couple with plans to entertain. From Italian-made dinnerware and fluted flatware to artisanal glassware and luxurious linens, it covers casual brunches and celebratory dinners.
Corelia Serving Tray
Beautifully crafted in wicker using a traditional weaving technique, the new Corelia serving tray adds warmth and an organic touch that's equally suited to serving breakfast or casual entertaining.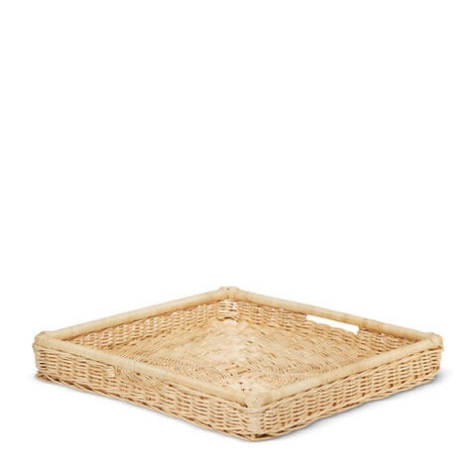 "I still use the dishes and glasses from my wedding registry. Tabletop pieces are a wonderful addition to a new home."
-Aerin Lauder