Vanity Gifts
Classic shagreen jewelry boxes, vanity trays, heart-shaped frames, and ceramic flower objets are perfect gifts to keep a bride's dressing table beautifully organized. This collection also features ideas for bridesmaid presents.
Corelia Serving Tray
Beautifully crafted in wicker using a traditional weaving technique, the new Corelia serving tray adds warmth and an organic touch that's equally suited to serving breakfast or casual entertaining.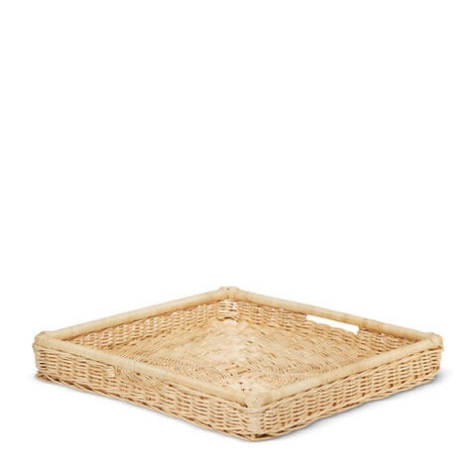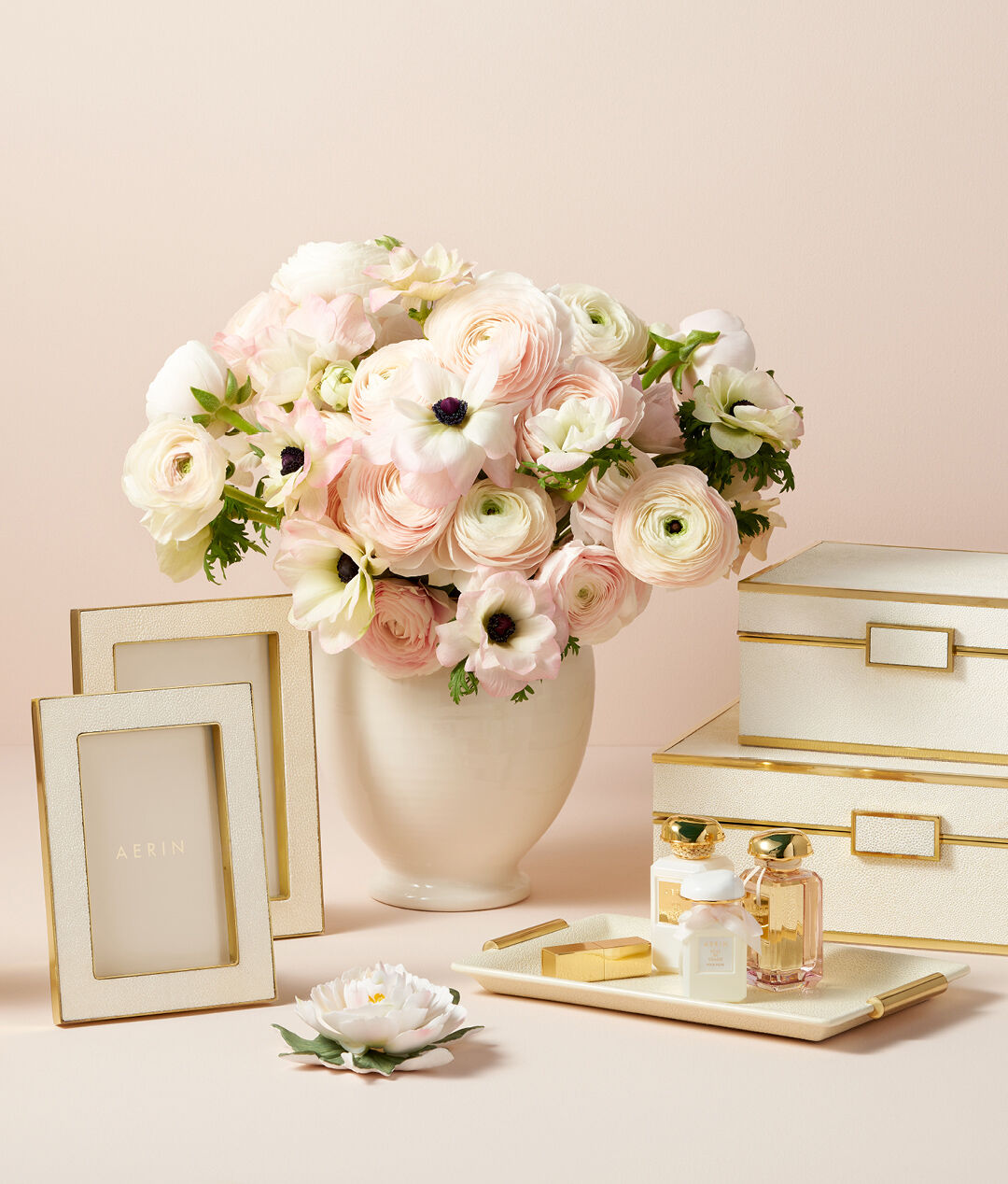 "Gifts for a bride's new vanity are always special. Consider a ceramic rendering of her favorite flower or a picture of a loved one in a heart-shaped frame."
-Aerin Lauder