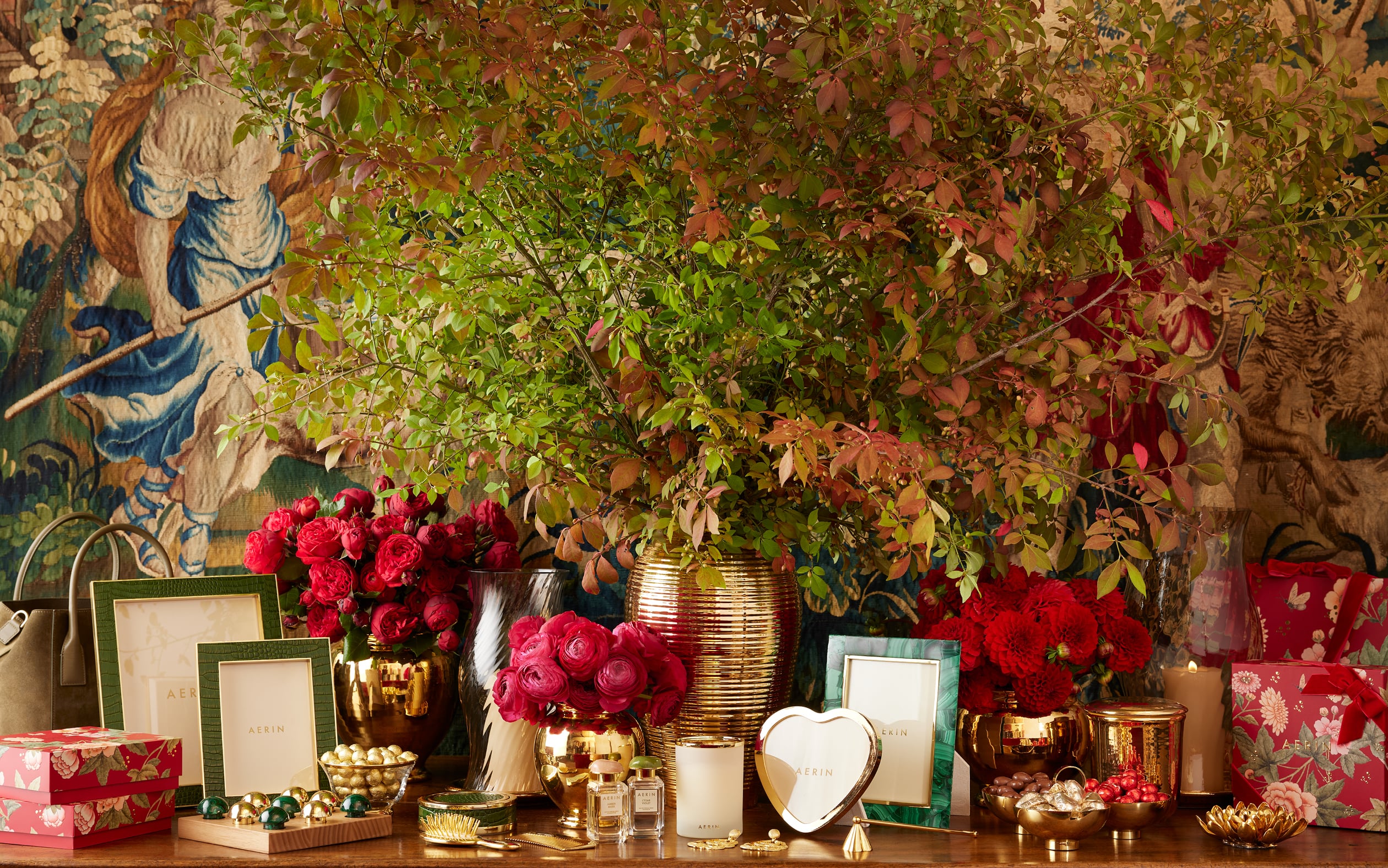 Spring Trunk Show
The Spring Trunk Show takes inspiration from Aerin Lauder's garden, reflected in natural textures and vibrant floral motifs. The collection focuses on entertaining outdoors and bringing the beauty of nature indoors.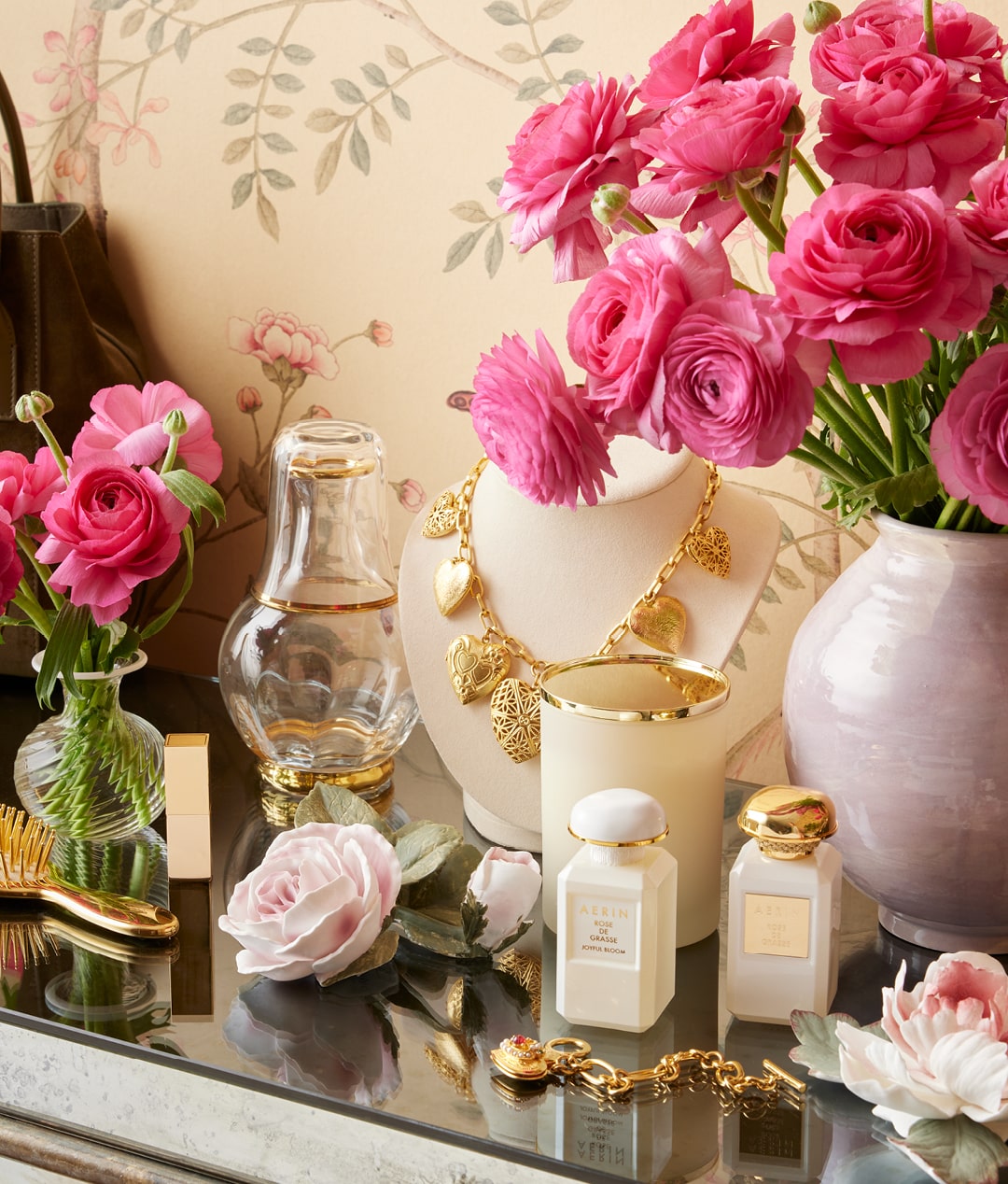 Garden Entertaining
For al fresco dining and casual entertaining, pair natural textures such as women raddia charges and bamboo-handle flatware, floral table linens, and dinnerware in light shades.
Indoor Garden
Bring the fresh beauty of a springtime garden to your interiors with ceramic flower objects, a crisp white and pastel color palette, and clear glass vases filled with fresh blooms.