Final sale. No returns will be accepted on this item.
Inspired by modernist sculpture, the Almette table lamp's base has a subtle geometric quality enhanced with a smooth finish. Perfectly balanced with a rectangular linen shade, which casts a soft light, it works particularly well in living rooms and bedrooms.
Height: 26.25"
Width: 16"
Base: 6.25"
Linen shade dimensions: 14/15" x 10/11" x 12.5"
Socket: E26 dimmer
Wattage: 15 LED A19
UL only
Item # ARN3318BSL-L
AERIN Lighting items are sold as listed in the specifications. Any customization is not offered at this time
Lighting items ship directly from the vendor via ground shipping. Please note the estimated ship date listed for timing of delivery.
AERIN offers FREE returns on Lighting items.
Lighting item(s) must have never been installed or modified in your possession.
Lighting item(s) must be in the original carton, complete with all original packaging. The item(s) must be packed exactly as it was shipped. Any variation may result in damage to the item(s), and can lead to a refusal of your return.
Upon receipt of returned goods, AERIN reserves the right to deny refund if the merchandise does not meet return policy requirements.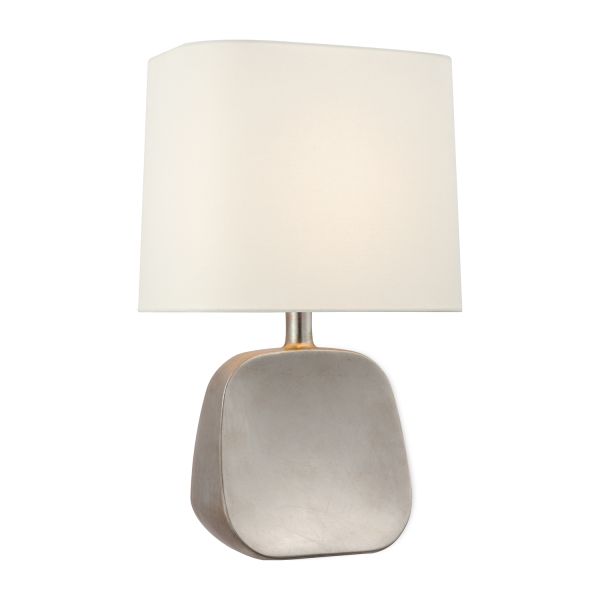 Special Price
$619
Regular Price
$879